Let's have Bill put 20% of his time towards sales.
We've got a new initiative; let's get one of our salespeople to put 30% of her time towards this effort.
Our project managers should spend 15% of their time focused on developing new business.
I could go on.  These are all examples of a critical error people make when they consider sales efforts.  They look at the (direct) time associated to selling, determine that it is not a full time effort, and so, they under-allocate resources to sales.
The problem is that the only barrier being measured is time.  Ignored are the barriers of attention (often called bandwidth) and disruption.  Selling may not always be a full time activity, but it is almost always a full bandwidth one.
The myth here is that people can actually carve out a niche of time and get the same result.  We think that a full time job is 40 hours/week, so if we spend 10 hours/week we should technically be able to get the same results in one month that a full time person can get in a week.
The myth would work if the effort it took to sell successfully were predictable and consistent.  The problem is that selling is neither.
The myth of carving out time, and expecting sales success fails for three reasons:
Mindset.  I've often said that sales is not always a full-time "job," but it's always a full-time mindset.  The biggest mistake a business can make with its sales focus is to underallocate the focus.  The difference between "almost" and "successful" is quite small when measured by costs, and huge when measured by economic impact.  Today and in the future, good is not good enough.  Sales success requires clarity of focus.  The clearer someone is about what they must do, the more creative they will be.  They'll find ways no one else will to overcome objections, or to develop a new method to gain market acceptance.  They'll multiply their ability to gain access to the market and drive profits.  Plus, from a management perspective, you'll be clearer about what's needed to be successful.
Disruption.  Building a pipeline, launching a new initiative, or pursuing additional business while taking care of the current business are all very disruptive activities.  They interrupt you, have loose ends and can even cause discomfort between the parties (not the feeling you want to create if your primary job is "delighting clients/customers).  That's not to say that one's primary job doesn't bring with it a tremendous amount of disruption as well.  The point is that the disruption caused by selling is very disproportionate to the time it takes to sell.  Most people cannot afford to adjust to the disruption caused by sales initiatives (see competing priorities), and that inability dooms the effort.  Don't get me wrong, the activity and effort are there, just not the results.
Competing priorities.  Combining a new business development focus with another focus can make a lot of sense on the surface, the problem is that you have fundamentally conflicting priorities.  The question – and the killer – is what do you do when the needs for each priority conflict. The reality is that 90% of the time the primary responsibility wins.  That sales initiative is left working with "table scraps."
I understand the temptation to split time to focus on sales (especially as we enter The Great Recovery).  But, please (PLEASE, PLEASE, PLEASE) be cautious when doing so.  As yourself two questions before jumping into it:
If this effort can really make a difference in our company's performance, doesn't it justify a full-time focus?
What would the impact on your business be if you took the time you were going to spend on the additional focus, and reinvested into what you are currently doing?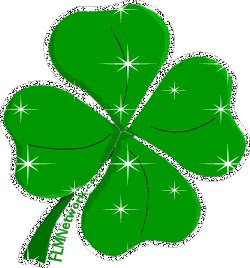 I've always said that I'd rather be lucky than good. Of course, what I'd really like to be is both good and lucky.
The truth is that we all need a little bit (or more) of luck. The challenge with luck is that you can't count on it and you can't replicate it. The advantage of good is that it is replicate-able and much more predictable than luck. For most, if you're good long enough, luck will eventually come in to play.
I share this thought, because as the economy continues to show signs of life, more and more businesses- and by extension, salespeople – are seeing an uptick in their business. While I'm excited and quite happy to hear increased reports of good news, I'm also concerned that an important question is not being asked – What is the cause of the success?
Are you successful because you are really creating value and you are becoming indispensable to your customer? Are you implementing sustainable go-to-market efforts that you can count on in the future? Or, are you experiencing success because you happen to be in the right place at the right time and you're able to take advantage of some pent up demand?
When I speak to CEOs and salespeople around the country, I always caution them that just because the fish are jumping in their boats doesn't mean they're an angler. Don't get me wrong, I'm all for luck and I do believe that we make our own luck.
The danger comes when we confuse luck with skill. Complacency sets in, and you begin to reinforce the wrong actions rather than continuing to develop the right ones.
Enjoy the luck when you get it, and please be sure to constantly focus on improving your skills for growth.
I'm the guest blogger today on  Find Your Nerve, a blog created by Steve McKee.
Steve runs an ad agency in Albuquerque, McKee Wallwork Cleveland, and is the author of "When Growth Stalls."  Steve started this blog because he wanted entrepreneurs to share their stories with other entrepreneurs and to remind people that it is in difficult times where true success is forged.  The result is an inspirational – and highly informational – source of stories that remind us all of what is important.
Today, my story is about how I first found the nerve to leave my practice at Merrill Lynch to start Imagine and further, how I responded to a crisis that could have killed our growth, but instead catapulted us.
Read more here and check out the other guest bloggers, as well!
Last month, we held three very successful webinars focused on helping business grow – regardless of economic conditions.  Making It Rain Even In A Drought focused on three key areas:
What is "the drought" and why are we in it
What causes rain
Three steps to what we call "The Raindance," that puts you in a position to create demand and make your competition irrelevant.
We got so much positive feedback, we decided to share it with the readers of this blog.  Enjoy.  Feel free to leave any questions or comments you have about the ideas in the comments section – I promise to respond to every question.
(RSS readers that are not showing embedded video, click here to watch)
Part I – Focuses on The Drought & What Causes Rain
Part 2 – Focuses on the first critical principle to making it rain, instead of being forced to wait for the rain
On our recent webinar Making It Rain Even In A Drought, I focused on some of the key actions companies need to take to grow in any market conditions – even down markets.  It's a process we call The Raindance.  The first is to understand the market conditions you are in.  The are three underlying conditions (a Perfect Storm if you will) that are creating the margin and growth pressures businesses are now facing – I call this The Drought.  I thought I'd share an excerpt of the program with you.
By the way, we do still have spots available for September's 2 Making It Rain webinars.  Click here for details.
Anyone who knows me knows that I love coaching my son's baseball team.  Fall season started yesterday, and I was working with one of the boys on hitting.  This boy is very athletic, but he finished the summer season in a bit of a hitting slump.  When he got up to hit, he had twisted his body in a way that I still can't figure out and was very tense.  As the pitch came, you could see every muscle in his body tense up as he tried to unleash his strength in an all-out effort to hit the ball hard.  Needless to say, he missed 9 of the 10 pitches he faced.  After his at-bat, I said to him, "Kevin (not his real name), you need to stop trying so hard to hit the ball, and instead let yourself hit it."
When I headed home from practice I found myself thinking about those words and how they apply to virtually everything we do.  We all have a tendency to get in our own way.  What's interesting is that often the more we want something, the more we get in our own way (read, The Inner Game of Tennis if you want to know why we do this).  I know that the more I want a sale, the more I try to get it, and the more careful I need to be.  As a matter of fact, I have an entire personal ritual that I go through before making a sales presentation to ensure that I don't allow myself to get in my own way.  How different and more effective would I be if, instead of thinking I need to try to make the sale, I though I need to let myself make the sale?
What would the impact be when working on a new skill, you thought "let" instead of "try?"  How much more comfortable would you be?  How much more would you play?
So, give it a try let yourself…
I've written a lot about change recently.  I guest the reason for this is because of all the conversations I've been having with clients who seem to be reborn with excitement about creating a new future, now that it appears the "world is not ending."  One of the things I've noticed is that after an initial burst of energy a great idea emerges.  The idea is then immediately watered down to the banal, trite and common.
Yesterday, I told one of my clients to "stop being 'reasonable.'"  Think about it.  A definition of "reasonable" is "of sound judgment, fair and sensible."  How great can "fair and sensible" be.  If you want a future with above average top line growth and way above average bottom line growth, "fair and sensible" isn't going to cut it.  You've got to be crazy.  Creating something great is not an act of balance, precisely the opposite.  Anything great, by definition, is an outlier.
The challenge with being an outlier is that you threaten the status quo – and the status quo doesn't like to be threatened.  As a result, the people who are being held back by the status quo will do whatever they can to bring you back to pack.  One of the most effective means of doing that is ridiculing you.  Experts will talk about how "silly you are," "how you lack the facts," or "how it can't be done."  Friends will think you've gone nuts.  Employees will think your crazy and will begin to hide from you (while deep down they'll be hoping you don't fall for this trap as they want to break free from the status quo as well but are afraid).  Being ridiculed is tough.  You'll feel isolated.  You'll experience doubt and you won't be allowed to show it to anyone.
But, if you allow yourself to be ridiculed and you stick to your vision (while of course making adjustments), you'll begin to seem less crazy.  People will begin to be inspired by what you're doing.  The market will show increasing curiosity about your "new" thing.  And before you know it, they'll be jumping on your bandwagon.  As long you you implement solid business principles, what once seemed ridiculous will become genius, and you'll experience the personal and financial gain that goes with it.
So, are you ready to be ridiculed?  Go for it!
It's easy to look at successful companies and explain away their success. It happened to me today at a speech. I was sharing how Apple has been able to create demand, own markets, and receive disproportionate rewards compared to their competition.
Then it was said, "But, I'm not Apple."
On my flight home, I couldn't help but think back to the statement. I wondered where Apple would be if it's executives had said, "But we're not Apple."
It's easy to forget that Apple began making their move when they were written off for dead. They were irrelevant and they were going broke.  They had every reason to act as though they had no options, but they didn't.
They acted as the company they wanted to be, long before they became the company that they are.
So, the next time you find yourself saying, "But," stop and act as if you could.
My friend, fellow blogger and social media expert, Craig Stoltz, has a terrific post that will tell you whether you are ready for the future or not.  His focus is typically on traditional media and new/social media, but the point of his post goes way beyond that.  It answers the question, "Am I ready to succeed with where the world is going," in a simple, succinct and stunningly accurate way.  It's well worth the look.
I'm seeing it all over the place – desperation.  The quiet desperation of an entrepreneur or salesperson who needs sales.  Who could blame them?  It's a difficult time for everyone (even those who are growing – and there are plenty of businesses that are growing); and an almost impossible time for some.
Desperation is dangerous for many reasons.  Among other problems, desperation begets desperation and repels opportunities.  The biggest danger is that it creates a disabling form of myopia that kills productivity.  Desperation leads to panic, the brain gets overwhelmed with adrenaline, and the first area of the brain to become dis-impaired is executive function where judgment resides.  The ability to prioritize and focus also disappears and this further reduces confidence (which was the original cause of the desperation); and thus a vicious-cycle begins.
Because adrenaline is running high, we become more comfortable "doing things," and we focus on more and more activity.  Because our judgment is impaired, we are neither able to think through the implications of the ideas nor are  to focus on effectively executing the good ones.  The mind focuses more on "what" we are doing and "how much" we are doing; rather than "why" are doing something and "how well" are we doing it.  Because we keep piling more on the plate, we under-allocate resources to a wide variety of actions, under the rationalization that "we don't know what will work or when, so we need to put it all out there."  The end result of this is that we run around faster and faster and get absolutely nowhere – if we're lucky (what happens even more frequently is we end up worse off than we started).
The effective approach (albeit much harder – physically and mentally) is to focus on progress rather than activity.  To do this, we must – MUST – disconnect from our "problems."  We must work with them as if they were not ours.  We must deal with reality and be completely honest in all aspects of our analysis (one of my favorite quotes is, "All Progress Begins With Honesty").  It is far better to eliminate activities and over-allocate resources to them, under the premise of "Do one thing, do it well, then do the next thing."  It requires patience to allow change to occur.  At the risk of using a trite analogy, growth starts "below the surface" and if you don't tend to it, you'll never see it.  This approach requires deliberate, focused action, and effective judgment.
I get how difficult this is, but it's important to remember that the highest value words to deal with difficult times is "No, we're not going to do that."
Okay, I think the world is beginning to take itself too seriously.  It's time to relax, let up, turn off the TV, play, and have some fun.  If you're not feeling the type of forward momentum you would like, here's an idea that will get it started: do something dramatically different.  Change it up.
I've been on a couple of calls with clients and prospects discussing how to charge their pipelines.  The most frequent complaint for an idea – "Well, we've never really done that here."  Right – that's the point.
The second more frequent complaint – "How do we know that will work in this environment?"  We don't know, but we do know that what you're doing isn't working.
Not to sound off a rant, but I feel as though we need to be reminded of three critical quotes (the first two from Albert Einstein, the last from Thomas Edison):
The definition of insanity is to do the same thing again and again and expect a different result.
We cannot solve the problems we have at the same level of thinking we were at when we created them.
I did not fail – I successfully found 2,000 ways that did not work (in response to failed attempts on creating a filament lightbulb).
What's the point?  Stop thinking, moaning, or analyzing.  Get out there and do something fun, exciting – and different!  Who knows, even if it doesn't work, you may just get the breakthrough you were looking for.
Robert Fritz, in his (great) book Path of Least Resistance: Learning to Become the Creative Force in Your Own Life
, explains structural tension and how understanding this concept enables you to understand why people do what they do.  Simply put, people will take the path of least resistance – which is typically going to be the path that presents the least pain or (this is important to understand), reduces the area of the greatest pain.
For example, understanding structural tension clearly explains why people tend to yo-yo with their weight loss efforts.  As Fritz explains it (and I'm oversimplifying here), people who struggle with their weight tend to have competing beliefs.  On one side, they have a belief that they should be healthy so they try to keep their weight under control; on the other, they have a belief that they like rich (fatty) foods.  Rarely is their situation in balance.
When they feel healthy (their pants fit), they experience very little pain from the belief that they should be healthy.   Because they feel no "health" pain, they focus on their belief that they like fatty foods – so they overeat.  Overeating conflicts with their "be healthy" belief and, eventually, they feel more pain from not being healthy (their favorite shirt doesn't fit).  Because they've been eating what they like, they feel very little pain from the "I like fatty foods" belief; so they, temporarily, change their behavior and diet.  This works, until people start complimenting how they look, their shirt fits again and they have been denying themselves their favorite foods.  Because of the denial the "fatty food" pain, becomes increasingly acute, causes them to overeat and the  cycle repeats.
So, what does this have to do with growth and the current challenges we are dealing with in the economy.  Let's take a look at two, typical beliefs held by growing companies:  "expand opportunities" and "control or cut costs."
When the economy and markets are good and revenue is more than covering expenses, businesses feel relatively little "cut/control costs" pain.  So they get lazy and, in the name of "opportunism" and poor strategic planning, pursue opportunities with little discipline.  This causes costs to rise at a greater rate than the rewards of their investments.  As a result of rising costs or a change in market conditions,  the "cut/control costs" pain increases significantly.  Add to that the "opportunity binge" companies have been on, there is relatively little "expand opportunities" pain.
Just as people who wake up and realize they can't wear their favorite clothes, companies go on a "crash diet" and cut expenses with little strategic thought. The lack of strategy and discipline that applied in the growth cycle applies equally in the cut cycle and mistakes are made, weakening the company.  Keep in mind, the companies beliefs have not changed – they still believe in expanding opportunities, it's just that the "cut/control costs" pain has become more acute that the "expand opportunities" pain.  Eventually, the cycle shifts as the "expand opportunities" pain becomes greater than the "cut/control costs" pain.  And the cycle repeats.
This is precisely where the vast, vast majority of business find themselves – they're in the exact same position as people who struggle to lose weight.  Just like the diet shows, gimmicks and shortcuts don't work for people, shortcuts don't work for businesses.
What's the solution?  Stop the insanity (yes, that's a pun for those that remember one of the funniest diet gimmicks ever)!  Fritz says that if the focus is on behavior – change will not stick.  Over long periods of time, behavior always follows structure.  The answer then is to change the structure and to integrate the beliefs.  In business, this means that you have to stop looking at "cut/control costs" and "expand opportunities" as opposite ends of the spectrum.  You must get out of the good market/bad market mindset.  Companies should always be cutting, controlling, and expanding.
Here's my challenge for you:  How can you combine strategy, structure and people to enable  you do get the work done by four people to be done better by three?  If you're always asking (and answering) that question, growth will become consistent and market conditions won't control your destiny.
Two great posts from the great minds at Brains on Fire.  Check out Spike Jones' and Robbin Phillips' take.    Both posts take a look at the crisis taking place in Detroit and ponders how when companies truly take care and value their customers, their "love" is returned and crisis like these are averted.  Well worth the read.
The hits keep coming.  Recently I wrote about a the bad idea called Salesconx that lets people put their trusted relationships up for auction.  Today, someone sent me a link for something equally deserving of criticism – Write A Book In A Weekend.
Yup, in one weekend (and for $97), you can have a book that (in the words from the website) can:
Get more of the highly coveted clients you desire
Charge higher fees—even as much as quadrupling your current asking price
Establish your expertise overnight—expertise that you don't have to explain because no one will question you
Speak volumes about your professional knowledge and credibility—24 hours a day, 7 days a week!
I have written or co-written five books, four of which have been self-published.  I am also in the process of marketing a book idea to publishers.  Some may claim that I'm just "old school" trying to keep people out of my "club."  Others may claim that as someone who is self-published, I'm merely the "pot calling the kettle black."
Let me be clear – I'm a big fan off authoring books (and blogs), and I endorse the idea of self-publishing (obviously).  I also don't have a problem with ghost-written books (some of the best books in the world have been ghost written and my company, Imagine, provides ghost writing services).  The problems I have with this idea are:
It's a fake promise – there's no way someone is going to be able to write a book that will deliver results in a weekend, and they shouldn't even try.  The focus of the offer:
A fill-in-the-blanks book template, already designed in "book format," so you can craft your book in a matter of hours. (Remember the word game "mad lib?" It's a lot like that!).
That's the author's words – not mine.
It adds meaningless noise to what is already a crowded and noisy marketplace.
It treats customers as unsuspecting at best, and stupid at worst.  The idea that merely because your name is on a "book", you become immediately transformed into an expert commanding "4 times what you used to charge" is absurd.  It is true that authors get treated to (at times) unreasonably favorable treatment.  The reason is because writing and publishing a book is hard work.  It's like a college degree – it doesn't necessarily prove that your capable, but it does provide a degree of separation from those who don't have it.
I'm reminded of one of my favorite quotes of all-time.  Former heavyweight champion, Joe Louis, once said, "Everybody wants to go to heaven, but nobody wants to die."  Just yesterday after making a presentation to CEOs, I was asked how hard implementing a particular idea would be.  I responded by saying that anything easy doesn't provide any value or advantage because everybody is doing it.
Look, I understand building thought leadership is hard.  Randy Pausch, in his famous The Last Lecture talked about "brickwalls."  He said brickwalls of there for a reason – to keep those people who don't really want something out.  Brickwalls are your advantage – stop trying to bypass them.
So if you want to write a book (or do anything else), I encourage you to do it.  But, give it the time that it deserves – and stop looking for shortcuts.  You'll be happier with the result.
The new book Hidden In Plain Sight: How To Find And Execute Your Company's Next Big Growth Strategy provides some useful insights. The book take an interesting look at the ways companies successfully innovate as well as the ways they fail. I've just started the book, so I can't speak to it completely – it's off to a great start. I'd like to share a couple of points that deserve an 'amen':
If a company is to truly hit the spot with innovation time and again with any consistency, it must:

Understand the people it is trying to serve as the individuals they are – apart from any connection or interaction with the company.
It must know how to go beyond its own perimeters of products,markets and competencies; let go of and challenge the assumptions, common practices and golden rules of doing business still held today; and go beyond what it has learned from consumers.
See itself "from the outside in" and formulate strategies around people's behaviors, not just seek to satisfy consumer needs and wants or customer requirements.
This is not easy. But it need not be terribly difficult.

As Henry Ford once acidly noted, "If I had asked customers what they wanted, they would have told me they wanted a faster horse.
While these two points focus on successfully innovating, anyone who doesn't think they are pertinent to their business needs to understand that the failure to successfully innovate condemns one to commoditization status – and that is not good for profitability or growth.