In the last week I've had at least five conversations about the importance of content to support the sales and marketing process.  It's probably a result of the Making Marketing Work webinar we held last week, but the resistance seems to be the same with everyone.
We talk about the importance of content, the strategy to direct the content and the incredibly positive impact this approach has on sales results.  Inevitably, the person I'm discussing this with acknowledges the weaknesses they have without it, and its benefits.  Then I get the "but."  As in, "But, someone will have to write the content, and keep it fresh and up-to-date."
My response?  "Damn right someone has to do that!"
What do they expect?  Look, we live in an incredibly intense and competitive marketplace today.  There's tremendous pressure on margins and differentiating is tougher than ever.  Do people really think they can accelerate profitable growth, scale a company and maximize their equity value without expending significant effort?
Companies that do not have an adequate marketing cultivation system suffer extreme limits to their sales ability. Our research demonstrates that the results of sales efforts are reduced by 30 – 70%.  The most direct way to doubling your profits isn't hiring more salespeople, it's implementing an effective cultivation program.  But, yeah, that takes time and effort.
If you're struggling to find the resources to support the effort, here's my recommendation:  allocate the expense of a salesperson to support the effort.  Think about it, if you've got 3 salespeople and you eliminate 1 to implement such a program, you'll still come out 25 – 50% ahead.
Full disclosure – my company develops, implements and/or manages marketing cultivation programs for small and mid-market companies.  The reason we do it is because of the impact we've seen when a company has such a program versus what happens when a company doesn't.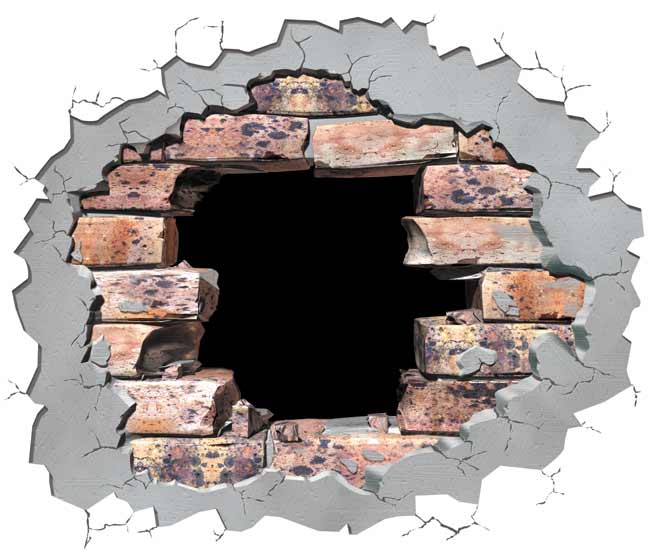 Having owned and run multiple small businesses, I know, firsthand, that managing capacity is one of the most difficult challenges facing owners and executives.  It's taken me years of trial and error to learn an important lesson to consistently growing a business – you must sell through capacity.
I've learned that capacity is often an illusion at best and an excuse at worst.  When small and mid-size companies start thinking about capacity, they take their foot off the proverbial gas pedal.
Two negative things occur when that happens:
You eliminate your margin for error by doing this.  In my experience, executives and (especially) owners tend to see capacity problems before they're actually there.  Then, if by some chance you fail to capitalize on the opportunities before you, you're suddenly dealing with excess capacity (and possibly higher expenses) and a dead pipeline.
Even if you are right and you capture your opportunities and get to capacity – you kill your momentum.  Once you're ready to grow again, you have to start all over again with lower margins for error.
Is there danger when you sell through capacity?  Absolutely!  Frankly, every time I deal with it, it scares the, well, you know what out of me.  However, it's a problem you must deal with if you want to break through your growth barriers.
In July of 2011, I wrote a somewhat controversial rant as to why marketing just doesn't work for the vast majority of small and mid-market (SME) B2B companies.  As John Wanamaker famously said, "I know half the money I spend on advertising is wasted, but I can never find out which half."  If you're involved in a small or mid-market B2B company, you probably wish you were only wasting half.  
In our experience, those companies that even do marketing not only find that half of their marketing efforts are a waste, but the half that is having impact is only creating about 50% of the results is should be.  And it's costing your company millions in lost opportunities.
This is the largest vulnerability facing SME's.  Ineffective marketing processes put far too much pressure on your sales efforts, making them less effective in both closing business and protecting your margins.  An effective B2B marketing process is critical do either improve sales results, decrease sales costs or too do both.

Next Wednesday, January 18th we'll share the inside secrets that will allow SME's to double the impact of their sales efforts, without hiring another salesperson.  Join us for:

The best companies in the world know the power and leverage that marketing provides – allowing them to break free and bypass competition why driving tremendous profitability.
In this program we'll share:
The 3 critical mistakes SMBs make that cause their sales costs to skyrocket and reduces your closing rates
A 5-Step Marketing System that directly connects marketing efforts to sales and allows you to gage the ROI of EVERY activity
How to utilize marketing efforts to double the impact – and value – of your salespeople
Here's a preview (RSS Readers Click Here to View Video):
I don't know about you, but Varuca Salt was my favorite character in Willy Wonka and The Chocolate Factory.  "I want an oompa loompa, and I want one now."
I think of her virtually every time I work with an entrepreneur on their go-to-market approach.  "I want more high margin sales, and I want more high margin sales now."
The biggest frustration in building an effective go-to-market approach is simply the time that it takes.  Recently I had a prospect ask one of my references, "Why does the process [referring to our process] take so much damn time?  What can't they just bring something in and have it done in 90 days."
A major impediment to small and mid-sized businesses growing is the inability (or unwillingness) to look longer term.  Too often, executives try to "fix it now."
Here's what is important to understand, if the problem could be solved quickly:
You would have already fixed it,
The problem would be of little value, and/or
Every one of your competitors would be doing it already as well.
One of my favorite sayings is, "It takes one year to get a year's experience."  There's simply no shortcutting it.  When you try to shortcut it, bad things happen.
Those who accept the challenge and bring the discipline and patience to solve the big problems gain a significant advantage vs. those that do not.  Remember, the time it takes is the "brick wall" that keeps your competitors out.
11 months ago I released my eBook, Successfully Growing In A Recovery.  I announced the release of the book with a blog post titled, The Great Recovery.  The post turned out to be somewhat controversial, as many readers and business executives expressed their belief that I was, at best, premature in my call.
I tried to remind these executives that, too often, we confuse "recovery" with "expansion."  Recoveries are very bumpy and are quite treacherous.  As I share in the book, recoveries can be even more dangerous than recessions if not handled properly.
The main thought I shared was that great companies move before everything is clear.  This is the great advantage of a recovery – while most people still see fear and confusion, a few companies will see through that fear and act.
Happily, there were many companies that downloaded the ebook and many of them recorded record-breaking years.
The point of this post is not to congratulate myself for my call.  Rather, it's to point out that the advanced mover advantage is still there, but probably won't be here for much longer. For those of you that wanted to see more proof of recovery before moving, I've got some very good news for you.
The news about the economy is as good as it's been in five years.  Don't get me wrong, there are still big challenges and barriers facing us; but the opportunities for small and mid-market businesses are plenty.
For those who want some data to back up this claim, here you go:
David Wessel, economic columnist for The Wall Street Journal, says, "The data is encouraging.  Unemployment claims are down to their lowest level in more than three years.  Housing starts are up.  The stock market is bouncing back.  Europe's last round of bond sales wasn't a complete disaster."
There's early, encouraging belief that even the housing market is poised for long-term recovery.  Gregory Zuckerman, a columnist for The Wall Street Journal, shares, "big money is starting to wager on housing.  Hedge funds have been buying housing-related investments, betting on a rebound."
2011 finished with a three and a half year low in unemployment claims, and home sales agreements were up 7.3%.  Both of these are clear signs of recovery.
Just yesterday, The Institute for Trend Research (one of the best group of economists I've come across) share this observation, "The Purchasing Managers Index 1/12 rate of change rose in December, a positive sign for the economy.  Since the October 2011 tentative low is holding, this indicator is providing further evidence that we will likely see growth in US Industrial Production in the latter half of 2012."
Bear in mind, recoveries are not all rosy (of course, neither are expansions).  As I said earlier, there are still many challenges and barriers that could hold back economic growth. Waiting for the "all clear sign," however, is a guarantee strategy for failure.
Remember, the companies that gain the advantage and enjoy the rewards are the ones that move forward before the herd.  It's not too late to gain that advantage, but time is running out.
If you'd like to see our thoughts on the keys to successfully growing in a recovery, feel free to download our ebook.
Welcome back!  And welcome to all the new readers of this blog.  The word seems to be spreading as the traffic here has virtually doubled in the last four weeks.
For those new to the blog (and as a refresher to those loyal readers), I'd like to make sure you know about three resources we have to help ensure that 2012 is your best yet.
Fast Growth Tips.  Every week I'll share a tip, insight or observation into successfully growing your business.  We've already shared 7 insights to making your lead generation efforts work.  Currently we're in the middle of sharing thoughts to make your marketing efforts work, and we'll be focusing on how to build a high performance sales team in the coming weeks.
Powering Your Annual Plan.  I know that as a business leader there is no way you would have procrastinated on finishing up your 2012 plan, but in case you did we've gotten some great response on this simple workbook to developing and presenting a simple, powerful annual plan.
Understanding Your Customer Workbook.  Regular readers of this blog know how important it is to know and understand your customers, better than they know and understand themselves.  The 20th century was all about segmenting products and services; the 21st is all about segmenting customers.  Today, the only real sustainable advantage is a deep understanding of your "who."  This workbook is one of our most frequently downloaded; if you haven't completed this workbook I encourage you to do so.
Thanks again for joining me on this journey.  As I'll be sharing later this week, the outlook is as good as it's been in years – now it's just time to execute.
Oh yeah, I don't miss out on signing up for our next webinar on January 18th – Making Marketing Work:  Harness The Power of Effective B2B Marketing to Leverage Your Sales Efforts.