There, I finally said it.  Branding is crap!  Sure, it might be fine, even important, if you're Coca-Cola, Starbucks, Proctor and Gamble, etc.  While I'm at it, the whole idea of Top of Mind Awareness (TOPA) is crap too!  Maybe if your competing for the 2 second purchase decision of what laundry detergent you're going to use then all that stuff matters.  But – and this is a big but – if you're a small or mid-market company selling products or services to other businesses (large or small) stop worrying about your (Capital B) Brand or top of mind – trust me, your customers and prospects have far, far more important things on their minds than thinking about your company.
A great brand is a result of being relevant, important and delighting people.  It's not a logo, an icon or an exercise.  As I've said hundreds of times – your brand is what others say you are, not what you say.
I'm writing this post because it's making me sick seeing how much money small and mid-market B2B/B2G companies are spending on useless "branding" exercises.
I'm working with a potential client who currently has 20 clients that his company works with.  Success for him is adding 2 – 4 solid clients/year.  He just spent more than $20,000 to "assess the market and his brand."  Here's the problem – HE DOESN'T HAVE A "BRAND"!  And that's okay.
He'd be far better off taking the $20,000 and investing it in building an effective marketing asset; and so would every other B2B company.
The problem I have with branding is that it puts the focus in the wrong place – twice.
First, it places the focus internally on you, rather than your customer.  Great companies look outside, not inside.
Second, and worse, it looks at the world as it is, rather than as it could be.  As a marketer, I'm not particularly interested in what customers think today.  I'm interested what you want them to think, and the actions you can take to increase the probability that they'll think that.  And you can't ask customers what they want – as Steve Jobs says,  "It's impossible to ask people what they want, when what they want is around the corner."
It's your job to figure out what they want – and then to focus maniacally on making that happen.  If you do that, you won't have to worry about your brand – you'll have too many people wanting to work with you to have the time.
With increased frequency I'm getting requests from owners, CEOs and VP's asking for recommendations for a recruiter who can "find 'good' salespeople."
What's unfortunate about these requests is that even if these companies do find good salespeople (a difficult task in and of itself) there's still only about a 10% chance that the salesperson will be successful. A study reported in Harvard Business Review revealed that only 1 in 250 salespeople actually exceed their targets.
It does not take a genius to realize that a 99.6% failure rate is not a people problem. It's a system problem.
The traditional selling system is broken.
There are two fundamental problems with traditional selling.
First, as I have written extensively, traditional selling is solutions focused and commoditizes the selling organization.
Second, traditional selling (as it is implemented in 95% of small and mid-market B2B companies) puts way, way, way too much of the client acquisition burden on the salesperson. In today's complex, fast-paced, ultra-competitive world there is simply too much pressure on the capabilities of an individual to succeed. As a result, the rate of commoditization, and failure, increases.
Great salespeople, and great selling organizations, are the result of excellent systems. IBM created the greatest selling force of all-time, not by hiring great salespeople, but by plugging normal people into a superior system.
There are four parts to every effective selling system:
Solid positioning. A successful sale begins long before a salesperson arrives – it begins with effective positioning. Do you have a clear, powerful message? Is your value proposition understood, and valued? Are you clear on who your core customers are? Is your pricing strategy clear?
Outreach. Great selling organizations are very focused in their go-to-market approach, while average ones are tactically opportunistic. Are you earning and capturing the attention and awareness of your best few markets? Do your salespeople know precisely who to focus on and what the resonating issues are? Does your marketing efforts clearly support your sales efforts?
Cultivation. The buying process is far, far longer than the selling process, beginning even before the potential customer knows that they are looking to buy anything. It is triggered when the customer starts to investigate their issues and uncover their problems. This is where the fundamental flaw of traditional selling rests – and 95% of small and mid-market B2B companies completely skip this step. If you're not optimizing this step of the system, your results could be negatively impact by as much as 75%. Are you regularly creating content that educates your customers and causes the sale?
The Sales Process. The fourth – and final – part of an effective selling system is the sales process. An effective sales process ensures consistency, repeatability and effectiveness. It unleashes the power and capability of good salespeople, making them great. And it makes great salespeople stars.
To win in the competitive world that we find ourselves, you can no longer rely on hiring good people alone.  You must match good people with effective systems.
I've got bad news for some of the entrepreneurs out there. Success in business is not about you. It's about your customers.
Two weeks ago I shared a video from Simon Sinek which illustrated that people don't buy what you do, they buy why you do it. And they don't care about your profit formula, business model, need to put your kids through college, or your desire to be financially independent.
Just this week I was working with a client on their go-to-market struggle. We were having a conversation about their "why," and my client made a valuable observation. He said, "That's part of our problem. We're real clear on why this [business] is good for us, but we don't really know why it matters to them; we don't know that the world would be worse off if we didn't exist."
It's not enough to merely articulate your why; great companies believe their why. If you don't believe that your business and your offerings really matter, it's going to be difficult to impossible to influence your market.
Here's the bottom line: Sustainable profits are the byproduct of doing something important for your customers. Profits are the result, not the cause. Never confuse the two!
Today, Cisco announced that it was closing down it's FLIP camera unit. Cisco bought the company in 2009 for $540 million dollars. Less than two years later, FLIP is no more.
I still remember when I saw my first FLIP video camera. I was so impressed that I bought one that day, and then bought one for each of my employees for the holidays. When I started using my FLIP people couldn't help but talk about it. It did the nearly impossible – it was cool and practical.
Then Cisco bought them, in the pursuit of "diversifying" its revenue streams, with consumer oriented products. No wonder that analysts often refer to diversification strategies as deworsification ones.
The acquisition was doomed from the start, as it violates the cardinal rule of focus. You can delight one type of customer, but you can't delight them all. Cisco was a great company when they focused on their core business.
Then they made a critical mistake that tempts companies of all shapes, sizes and industries. They began to believe they could make anything successful and began focus on what was good for them, rather than focusing on value creation.
I can't promise that FLIP would have remained successful had they remained independent (and maintained their focus), but I sure would have liked to see them try.
The biggest sales mistake B2B salesforces make is focusing on process when they should be selling results, or vice versa.
There are two types of people in every corporation:
Process Owners
Result Owners
80-90% of people in a company are what I refer to as "Process Owners."  This simply means they "own" a series of tasks designed to manage and improve upon the status quo. These people tend to carry functional title like:  HR, Operations, Logistics, Procurement, etc.
These are your status quo buyers.  When you are selling to them, you must focus on making what they are already doing easier, faster, cheaper (with an emphasis on easier).
Results Owners are responsible for guiding the business.  They own P & L's.  They're looking for new advantages, or better/new ways to exploit their existing advantages.  Where status quo buyers live in the present (or past), Results Owners live in the future.  These are the buyers that are open to change.
If your message or sales approach is focused on your solution, the context of your conversation will almost always be process oriented.  If that's the case, then you need to be selling easier, faster, cheaper process.  You can't sell results to a Process Owner – they don't live with results problems, so they won't value results solutions.
It is equally bad to focus on process (solution) with a Results Owner.  If you do, they'll send you to the Process Owner, giving no authority along the way.  Remember, if the Results Owner understood the need for your solution – they would have implemented it.
When selling to the Results Owner, you must:
Focus on the result.
Demonstrate a critical gap/barrier to attaining that result.
Demonstrate that the status quo is no longer viable.
Implement a process to manage the change you are proposing.
By doing this, you will be able to demonstrate right-side value and avoid being commoditized.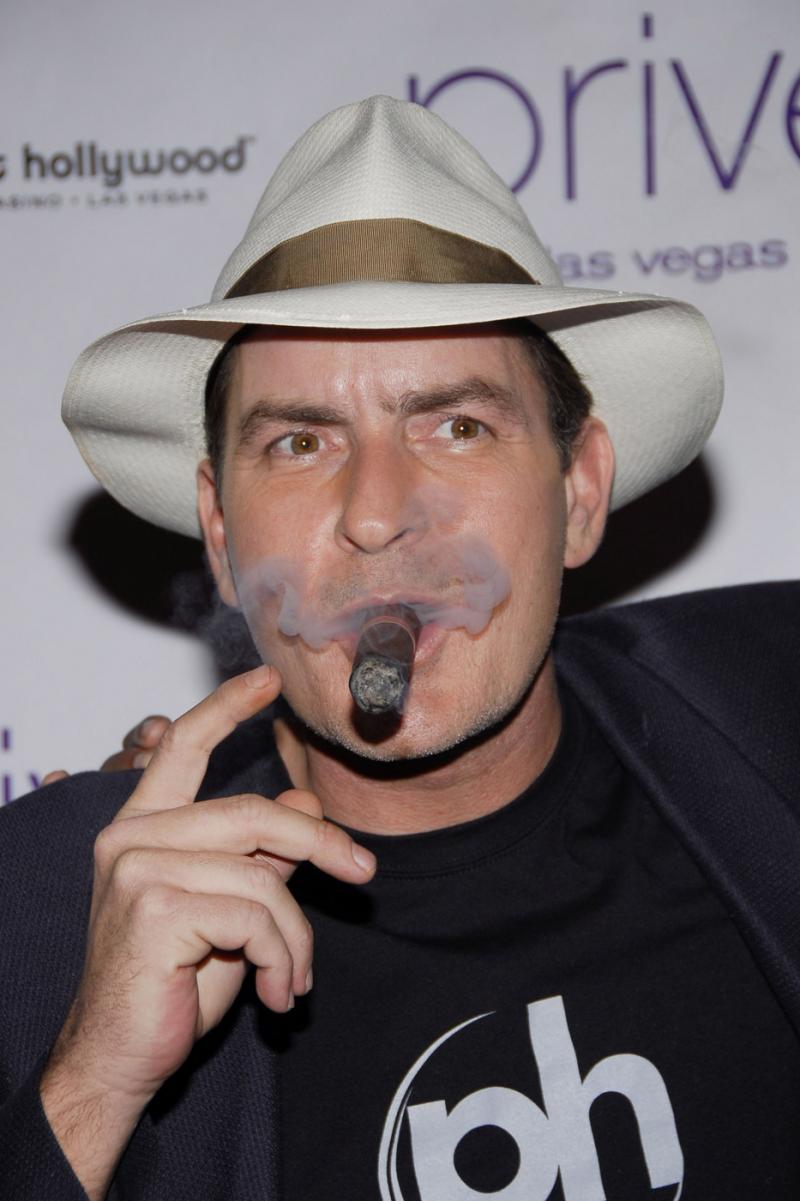 If I've been reminded of one thing this year, it's the predicting the future is a bad business.  Think about it; who could have predicted the events of 2011 (and we're only 3 months in:
Egypt?
Japan?
Charlie Sheen?
Now, I'm a big fan of the planning process; not for the plan, per se, but for the thinking that it forces you to do.
The only constant is change.
Well, actually that's not true.  There is at least one constant.  I learned this from my friend and coach, Dan Sullivan of The Strategic Coach. People have problems they want to avoid and opportunities they want to capture.  Dan calls this DOS (dangers, opportunities and strengths).  As long as you stay focused on addressing your client's DOS, you will create value.
And, if you create value, people will find a way to pay you for it.
So, please do your plans.  But ask yourself, is your plan more about you or the critical issues that your clients truly care about?