On Thursday, June 24, 2010 I'll be sharing some secrets great companies know that have enabled them to build and sustain high performance sales teams.  For most of the last 20 years, a good sales team was enough to enable your business to be relatively successful.  Great sales teams were always beneficial, but the reality was that the costs – in time, effort, disruption and money – were often too high to justify the effort.
That is no longer true.  Going forward, businesses must invest the energy and the resources necessary to sustain high performance.  The costs of failing to building a great sales capability will threaten the sustainability of your business.
The Drought we all live in now means that are fewer resources available to support your solutions.  The only way you'll be able to drive the margins you need to be successful will require you and your organization to be better than ever in the selling function.
As a preview to Thursday's webinar, I thought I'd share the three most critical prongs of a high performing sales organization:
At the foundation of every great selling organization is a great process.  What made IBM and Xerox the best selling organizations in their day was a superior sales process – not hiring superior salespeople.
In the future, salespeople will not staff superior selling organizations. Let me repeat that – salespeople will not staff high-performance sales teams.  Instead, they will be staffed by businesspeople who sell.  The single biggest contributor to a salesperson's ability to succeed will be their level of business acumen.  High-performance companies invest in the business acumen of their salespeople.
Great selling organizations provoke the awareness of problems, rather than provide solutions.  As I've written before, solutions are worthless.  To drive the demand and the margins, you need to be successful, you can no longer wait for potential buyers to realize they need you.  Your company and your salespeople must be able to effectively provoke awareness before your customers and prospects know they need you.
If you'd like to learn more about how you can apply these three critical prongs, join us on Thursday, June 24, 2010 at 2pm EDT.
For most of the last 20 years, businesses and salespeople have had a tremendous tailwind supporting their sales and growth. Over the last 3 years, that tailwind has disappeared, and in some cases has become the wind that holds businesses back. While good used to be good enough, going forward the price you pay for having a good sales team instead of a great sales team will multiply. So, the question that must be answered is:
How does a company build a high performance sales team in the middle of an economic storm?
On July 1, 2010 at 2pm EDT I will be hosting the latest in our Demand Creator Webinar series. This month, we will be focusing on Building High Performance Sales Teams. I'll be sharing with you the most important secrets that the greatest selling organizations know, along with the roadmap to enable you selling efforts to become an unbeatable competitive advantage.
For just $99 you'll learn:
The biggest myths in developing an effective sales team
The 3 critical actions needed to build a high-performing sales team
How to determine where your sales team stands
The most important difference between great sales organizations and average ones (it's probably not what you think)
PLUS
We'll answer all of your questions about building sales teams
You'll learn:
Whether your sales team will get you where you want to go or not
To identify specific actions to improve your sales efforts immediately
To have a clear path and plan to make your selling efforts a competitive advantage.
Whether you're currently leading a sales team, considering building one or even if you're a salesperson yourself, Building High Performance Sales Teams is a must attend webinar if you want to make your selling efforts a competitive advantage.
Let me tell you a secret that all great Demand Creators know – purchasing or procurement is your friend. That's right, Demand Creators love the purchasing and procurement function.
How? Why? Here are some reasons:
If you want to be one of the few (probably less than 5%) of salespeople who know how to gain an advantage, here are some important tips to keep in mind:
Purchasers, like everyone else, are motivated by achieving business results. The problem for sellers is that the results they seek often are not in alignment with the purpose of the sellers' core offerings. Your job, as a seller, is to first understand the results that they want, then demonstrate how you can achieve them.
Purchasers rarely live with the pain that your offering is designed to solve. So, the more you talk about superiority and expertise, the less you are going to impact them. You must talk with purchasers about critical issues for them.
Most importantly, you need to understand the people in purchasing are responsible for one primary function: purchasing the proper specs at the lowest possible price.
So, if you want to impact the decision without lowering your price, you must get the buying organization to change the specs. Simply put, if you change what it is that purchasing is looking to purchase, then the budget and the decision that purchasing makes will change as well.
To truly succeed when procurement is involved, you must influence the [decision criteria] that determine the specs. You must remember that procurement is not responsible for setting the specs – they're responsible for fulfilling them. Other people, those who live with the pain, set the specs. Make sure you talking to them before they think they know what they want.
Please do not misunderstand this post. I am in no way saying that procurement is unimportant or should be avoided. They should be embraced and supported in the context of enabling your customers to achieve their critical results.
My post on Wednesday focused in on the importance of understanding your customer's business model to develop a selling proposition that can make you indispensable.
For three years now, I've been speaking around the country talking with CEOs and salespeople evangelizing the idea that in a world where discretionary budgets have all but disappeared, the only sustainable strategy for long-term business growth is to become non-discretionary or indispensable. For three years, no one disagreed with me.
Then Wednesday I got a tweet in response to my post from Arié Moyal saying that there was no such thing as indispensable. This led to the conversation you can see on the left.
The conversation got me thinking – is @amoyal right? So I went to dictionary.com and looked up the definition – absolutely necessary, essential, or requisite.
My short answer is a clear "yes." While indispensability is not a permanent status, nor is it an entitlement, it can be achieved and maintained.
When you make The Shift from selling "stuff" to selling results, you can become absolutely necessary. The nature of competitive markets and changing environments means that you have to work hard – often extremely hard – to maintain that status, but if you continue to practice the rules that got you there, you can stay there.
What do you think? How do you attain indispensable status?
Here are the highlight's for this month's The Demand Creator Newsletter.  If you aren't yet subscribing and would like to receive a copy, just email info (at) imaginellc dot com; and put Newsletter in the subject field.
June Demand Creator Newsletter Message from Doug Davidoff on Vimeo.
Anyone who has heard me speak knows that I believe business acumen is the most important capability for a successful selling.  One of my goals in writing this blog is to support the development of business acumen in the sales process.
I started reading the book Seizing the White Space: Business Model Innovation for Growth and Renewal.  I found the title interesting because I often advise executives to "seek the white space."
I'll provide a more detailed review of the book when I've finished reading it.  However, regardless of the rest of the book, Chapter 2, The Four-Box Business Model Framework, is must read for everyone.
Mark Johnson provides one of the simplest and powerful descriptions of what a business model is, how to understand it, and how to affect it.  Looking briefly at the four elements from the four box business model, they are:
Customer Value Proposition (CVP) – An offering that helps customers more effectively, reliably, conveniently, or affordably solve an important problem (or satisfy a job-to-be-done) at a given price.
Profit Formula – The economic blueprint that defines how the company will create value for itself and its shareholders. It specifies the assets and fixed cost structure, as well as the margins and velocity required to cover them.
Key Resources – The unique people, technology, products, facilities, equipment, funding, and brand required to deliver the value proposition to customers.
Key Processes – The means by which a company delivers on the customer value proposition in a sustainable, repeatable, scalable, and manageable way.
Understanding your customer/prospect's business model is critical – I repeat CRITICAL – to becoming indispensable.  If you don't understand, you cannot make The Shift to selling results, and you'll find your company, your offerings, and your sales efforts increasingly marginalized.
When you do understand their business model, you can begin to answer important questions like:
Which boxes do we impact?
How do we impact them?
How will our customers business model improve as a result of our impact?
What is that worth?
With those answers in place, your customers will be far more interested in talking with you and far more open to sharing their needs with you.
One of my favorite rules from John Moore at Brand Autopsy is his Law of Remarkability. Simple, if you want to be remarkable, do something worth remarking about. Last night I got to see that first hand.
Anyone who knows me knows how much I (and my son) love baseball. Last night, I got to see the rookie phenom Stephen Strasburg's debut for the Washington Nationals. Strasburg's debut was highly anticipated and many say over-hyped. Then he took the mound and became the first rookie to ever strike out 14 batters and walk no one. Needless to say, people are talking about him today.
We got to the game just in time to see his first pitch (that's the picture). I knew everyone would be standing taking pictures on his first pitch. What shocked me – and I've never seen anything like this before – is that everyone stayed standing for his second pitch, and his third, and fourth, and fifth… People didn't actually start sitting until he was pitching to the third batter.
What makes this story even more fascinating is that Strasburg has almost nothing to do with the hype. He doesn't spend time talking about himself or running around doing interviews. He does the most important thing any marketer can do – he does something worth remarking about.
Now, as much fun as that was, tonight is an even bigger night. My son, who's 12U team is The Nationals, plays for the championship, and certainly people will be talking about that.
. Update: The Nationals (my son's team) won 11-9 to win the championship.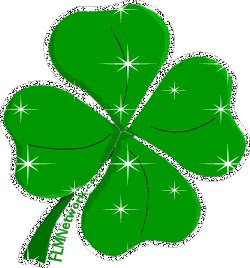 I've always said that I'd rather be lucky than good. Of course, what I'd really like to be is both good and lucky.
The truth is that we all need a little bit (or more) of luck. The challenge with luck is that you can't count on it and you can't replicate it. The advantage of good is that it is replicate-able and much more predictable than luck. For most, if you're good long enough, luck will eventually come in to play.
I share this thought, because as the economy continues to show signs of life, more and more businesses- and by extension, salespeople – are seeing an uptick in their business. While I'm excited and quite happy to hear increased reports of good news, I'm also concerned that an important question is not being asked – What is the cause of the success?
Are you successful because you are really creating value and you are becoming indispensable to your customer? Are you implementing sustainable go-to-market efforts that you can count on in the future? Or, are you experiencing success because you happen to be in the right place at the right time and you're able to take advantage of some pent up demand?
When I speak to CEOs and salespeople around the country, I always caution them that just because the fish are jumping in their boats doesn't mean they're an angler. Don't get me wrong, I'm all for luck and I do believe that we make our own luck.
The danger comes when we confuse luck with skill. Complacency sets in, and you begin to reinforce the wrong actions rather than continuing to develop the right ones.
Enjoy the luck when you get it, and please be sure to constantly focus on improving your skills for growth.
I'm often asked to waive my speaking fee, and I refuse to do it virtually every time.  The organization making the request always comes with the same justification – it'll be good for my business.  They say that there will be qualified prospects in the audience and that I should consider access to that audience to be quite valuable.
Every time I hear this, I have the same two thoughts:
First, I think how disrespectful this is to their audience.  How would this organization's members feel with their organization "selling" their precious attention and time to the lowest bidder?
Second, and more importantly, it is my opinion that anyone who would waive their fee is clearly not qualified to speak.  You see there are only two reasons that someone would speak for free:
Because they're not very good and can't justify a fee, or
Because they're selling something.  And if that's the case, it's not a speech – it's a sales pitch
Think about it.  I speak about how companies can move beyond price and enhance their margins.  If I can't earn a fee for speaking, then what business do I have teaching CEOs and salespeople how to get other people to pay them?  Further, why would an organization claiming to serve the needs of such businesses, "hire" someone on such a basis?
While a lot has changed in the world, at least one thing hasn't – You get what you pay for.
Jill Konrath just released her newest book SNAP Selling: Speed Up Sales and Win More Business with Today's Frazzled Customers.  Jill was kind enough to provide me with an advance copy and I've just finished reading the book and it is one of the few books that clearly gets and addresses the issues of dealing with buyers in today's Drought.
I'll share a fuller review next month when my SmartCEO column comes out.  In the mean time, Jill has given me permission to share a portion of the book.  She shares a "letter from  your customer," that simply nails the psychology of buyers today.
Read it below – then digest it.
Dear Seller,
I have only a few minutes, but I understand you're interested in selling me something.  As far as I'm concerned, that's pretty self-serving.
The truth is, you have no idea what my life is like.  You may think you do, but you don't – and you need to if you're going to get my business.
I got to the office early this morning so I could have some uninterrupted time to work on a project –something I can't seem to squeeze into the normal business day.
By 9:00 a.m., all my good intentions were dashed when my boss asked me to drop everything in order to put together a head-count reduction plan.  Revenue slumped last quarter, and we need to cut costs.
Then Engineering informed me that our new product won't be available for the upcoming trade show.  Sales will go ballistic when they hear this.  That's the last thing I need to have happen.
Get the picture?  Welcome to my world of everyday chaos, where as hard as I try to make progress, I keep slipping further behind.  Right now I have at least 59 hours of work piled on my desk.  I have no idea when I'll get it all done.
Did I mention email?  I get over 150 each day.  Then, add to that at least 30 phone calls from sellers just like you who'd "love to meet with me."
In short, I have way to much to do, ever-increasing expectations, impossible deadlines, and constant interruptions from people wanting my attention.
Time is my most precious commodity, and I protect it at all costs.  I live with the status quo as long as I can – even if I'm not happy with it.  Why?  Because change creates more work and eats up my time.
Which gets us back to you.  In your well-intentioned but misguided attempts to turn me into a customer, you fail woefully to capture and keep my attention.  Let me be blunt:  I don't care about your product, service or solution.
I quickly scan your e-mails and letters looking for any self-promotional talk that glorifies your offering or your company.  The minute it jumps out at me, you're gone.  Zapped from my in-box or tossed into the trashcan.  Say it in your voice mail message and I delete you immediately.  Delete, delete, delete.
When you spend an entire meeting blathering about your unique methodologies, great technology or extraordinary service, my mind wanders to important tasks that need to get done.  Sure, I even occasionally check my Blackberry for messages while you're speaking.  But you would too if you were in my position.
I'm not always like this.  Occasionally a savvy seller captures my attention, entices me to meet with them, shows me why I should change, and then makes it easy for me to work with them.
What are they doing?  They're completely focused on my business and the impact they can have on it.  That's what I care about – not their pitch.
If you focus on helping me achieve my objectives, I'll listen to you all day long.  But you can't rope me in with the good stuff, then slip back into that trash talk.  If so, you're gonzo.
Make sense?  I hope so, because I'm late for a meeting, and while I've been writing this, the phone's been ringing off the hook.
Best regards,
Your Customer
Excerpted from SNAP SELLING: SPEED UP SALES AND WIN MORE BUSINESS WITH TODAY"S FRAZZLED CUTOMERS by Jill Konrath by arrangement with Portfolio, a member of Penguin Group (USA), Inc., Copyright (c) Jill Konrath, 2010
What implications does this have on  your business and sales efforts?
This book review originally appeared in Baltimore and Washington SmartCEO Magazine June 2010 issue.
The toughest lesson I've ever learned about business, or any performance-related issue, is that often times a clear sign of progress is encountering new struggles.  From my work with hundreds of small and mid-market businesses all around North America, I know I'm not alone here.
Now, thanks to Les McKeown and his new book Predictable Success: Getting Your Organization on the Growth Track – And Keeping It There, I finally understand just why this is true, and, more importantly, what I need to do about it.  McKeown is a highly intriguing person to be writing a book such as a Predictable Success. An accountant by training, a bit of a serial entrepreneur by habit, and an advisor to mid-market companies as a profession, McKeown may be one of the few people who have seen as many businesses from the "backstage" as I have.
Predictable Success is best explained by a comment Jeff Immelt, Chairman and CEO of General Electric, made about his company, "When you put your foot on the gas in this company, it goes forward."  Every business owner or senior executive that I've ever met understands just how simple this sounds, and just how difficult it is to achieve.
McKeown shares his experience in both running organizations and advising others.  McKeown introduces one of the most valuable constructs I've seen in business in recent years.  He describes the life cycle a business goes through as defined stages:
Early Struggle: Defined as the time where a business struggles to:
Making sure there is enough cash to keep you going.
Clearly establishing that there is a sustainable market for your product or service.
The business mortality rate is, obviously, very high.
Fun: You've got the cash and the customers to keep you going.  Business seems to become effortless.  You're close to your customers, your staff is excited, you're "kicking butt and taking names."  Life is fast paced and exciting here.  As the owner, you finally feel "successful."  The exclusive focus here is sales, because sales is profit.
Whitewater:  You hit a wall.  The very success that made everything so much fun in the previous stage sets the seeds for "Whitewater."  Suddenly, everything becomes complicated.  You often feel like you've fallen backward as the focus, once again, goes from sales to profits.
You need to put systems in place here, but getting those systems to work is far more difficult than you could ever have imagined.  "The organization seems to be going through an identity crisis, and you may even be doubting your leadership and management skills."
Predictable Success:  Simply put, you set goals and objectives with a predictable degree of success.  "You know why you are successful, and you can use that information to sustain growth in the long-term."
Treadmill:  While there is no reason that a business can't stay at Predictable Success, the reality is that most will decline over time, as their systems and processes become emphasized too much.  Creativity and risk-taking wane as "the organization becomes increasingly formulaic and arthritic."
The Big Rut: If creativity and risk-taking aren't re-injected in the business the organization enters, well, The Big Rut.
Death Rattle: Bureaucracy takes hold and the business dies.
There are two key rules for how the Predictable Success Model works:
First, a business must progress through each stage – no stage can be skipped.  That doesn't mean that you have to spend a lot of time at each stage, but you cannot skip any.
Second, with the exception of "Early Struggle", a business can advance or regress one stage at a time.  At "Early Struggle", there is no regression.
I have to admit that when I first read that you can't skip stages, I was quite disappointed.  As I read the book I was intent on proving that McKeown was wrong, that if you knew enough going in you could skip the stages you didn't want to go through.  After reading Predictable Success I've realized just how important each stage is, and not only can you not skip a stage, the attempt to skip it is potentially fatal.
I've spent most of my life working with businesses that find themselves on the left side of McKeown's Predictable Success Model.  I've found that most small and mid-market business owners make the deadly mistake of confusing the "Fun" stage with success.  Then when they hit "Whitewater" they react as if they were regressing rather than progressing.  From there, a series of errors are made and the business finds itself resembling the "Early Struggle" phase and a vicious circle ensues.
Those of you who take this recommendation and get Predictable Success will know what to do about it.